Thank you to all who supported our Unit Subscription Program!


About MCA's Unit Subscription Program
​In May of this year, units from battalion and squadron level up to Marine Expeditionary Force levels started receiving copies of Leatherneck Magazine of the Marines and The Marine Corps Gazette so the Marines in those units can learn more about the history of our Corps and stay up to date on current Marine Corps issues being debated in the professional journal.  

This was all provided compliments of the Marine Corps Association to aid the professional development of Marines through a new Unit Subscription Program! 
Marines learn from the history provided in Leatherneck Magazine of the Marines and apply those lessons to the challenges of today.
And Marines participate in the professional debates about the future design of the Corps through persuasive, well researched articles submitted to The Marine Corps Gazette.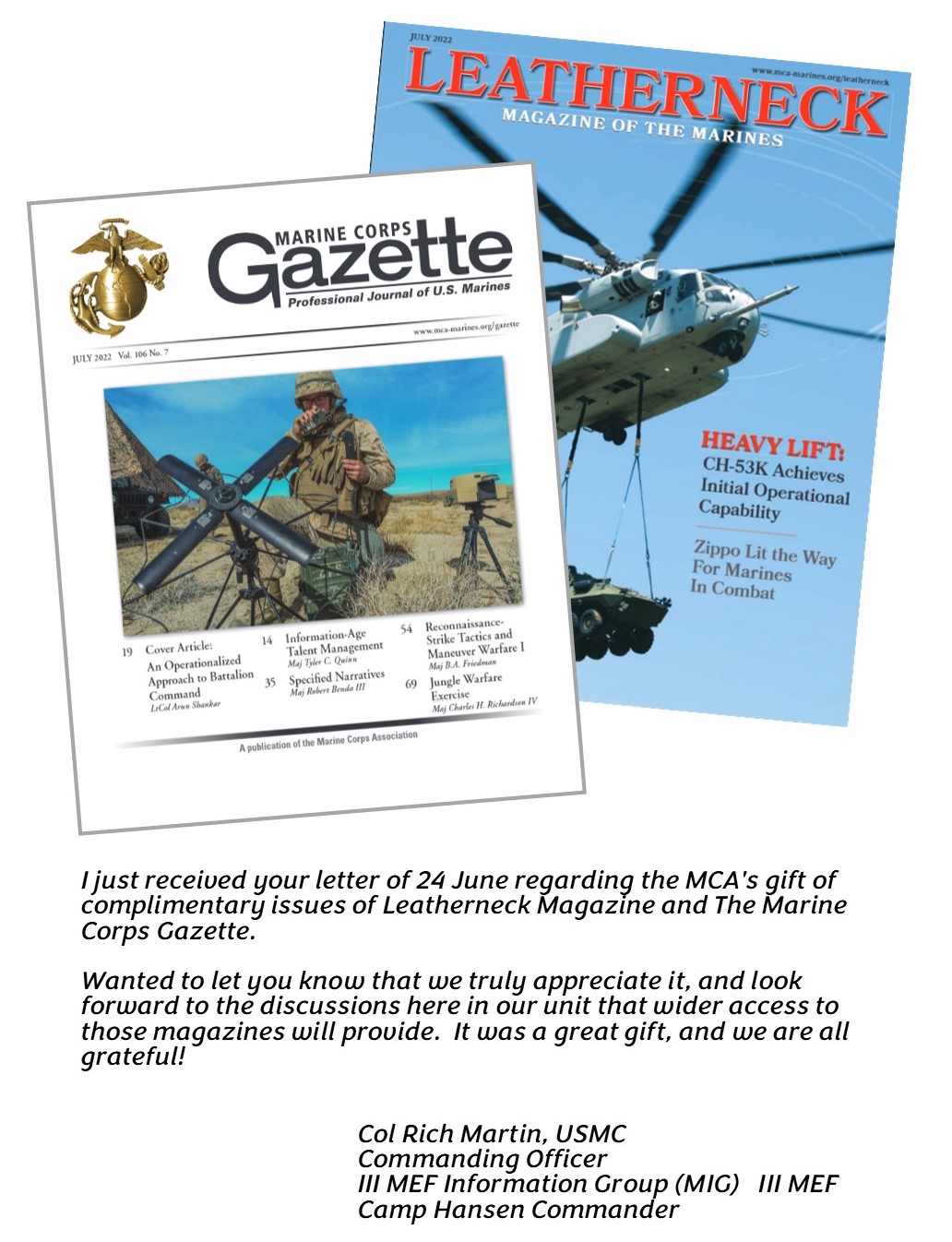 ​