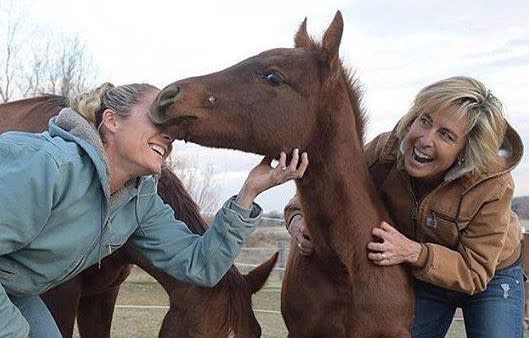 An event is hosted by Believe Ranch and Rescue a 501C3 that has rescued over 1175 horses from slaughter.
​NOTE: This is a FREE event, we appreciate a small donation if you can afford it and feel so moved to donate.  However, if you cannot donate, you are still welcome to attend, just CLICK HERE to send us an email and we will get you registered!!
Founders Rebekah Keat and Siri Lindley, both former World Champion Triathletes, welcome you to their rescue ranch. You will hear from Siri, a world re-known speaker and AML survivor, about how she overcame cancer and how horses helped her heal. Most importantly you will get to spend time finding joy, hope and healing through up-close and personal interaction with the Believe Ranch and Rescue horses.