"The passion I have for the University of Michigan is the same passion I have for Flagler Health+. It's been a pleasure to be associated with this organization. My wife and I have a heart-filled appreciation for the services Flagler Health+ provides to our community. For this reason, we contribute to the Flagler Health Care Foundation every year. We encourage you to join us in giving." 
- Ray Matuza, Member of the Flagler Health+ Board of Trustees & Foundation Board​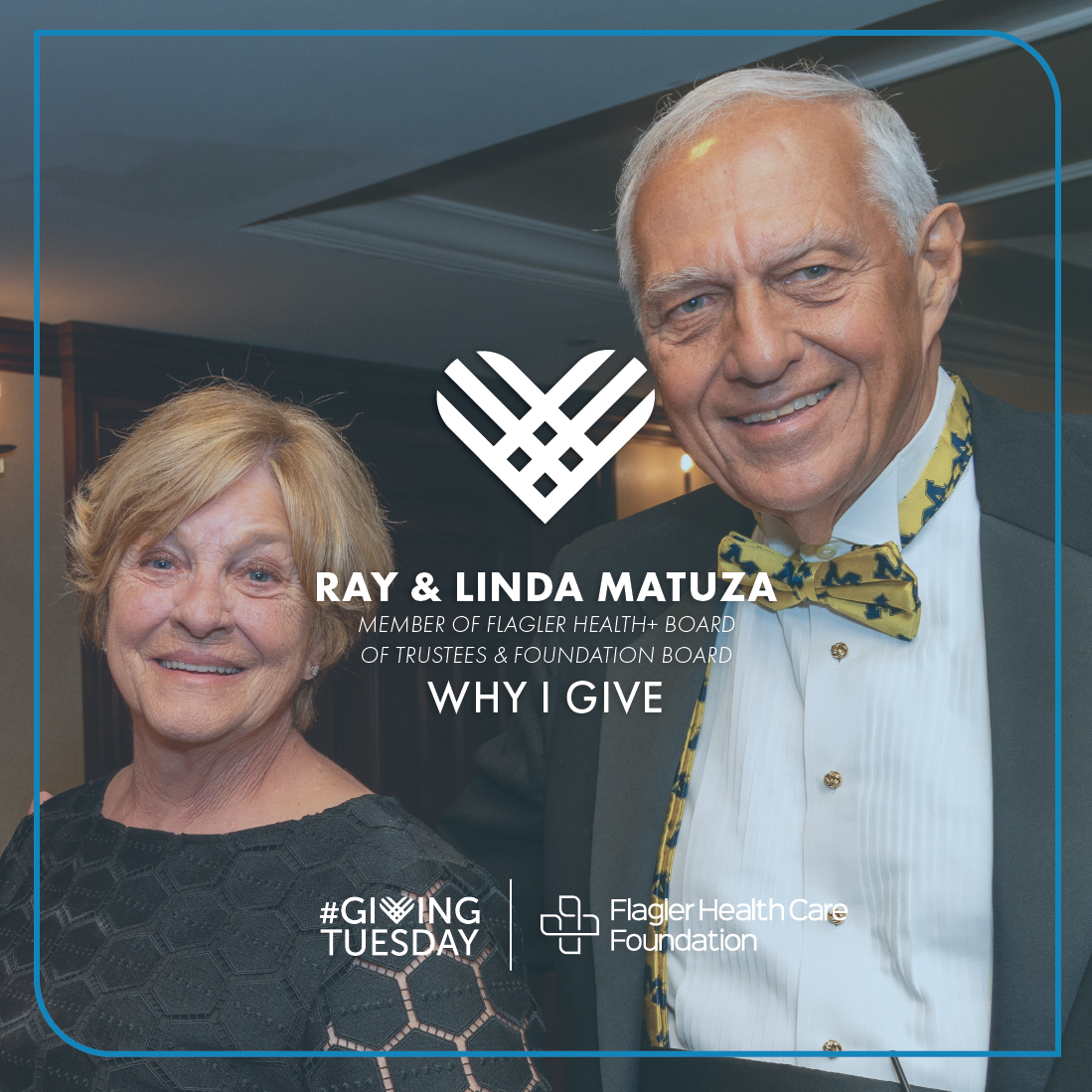 ​​
"I support Flagler Health Care Foundation because a gift can provide healing, hope, and help to community members in need. I understand that much of our caregivers' work is made possible by private support, and I am proud to be involved as a Flagler Health+ primary care physician."
- Monica Tran, MD, Primary Care Physician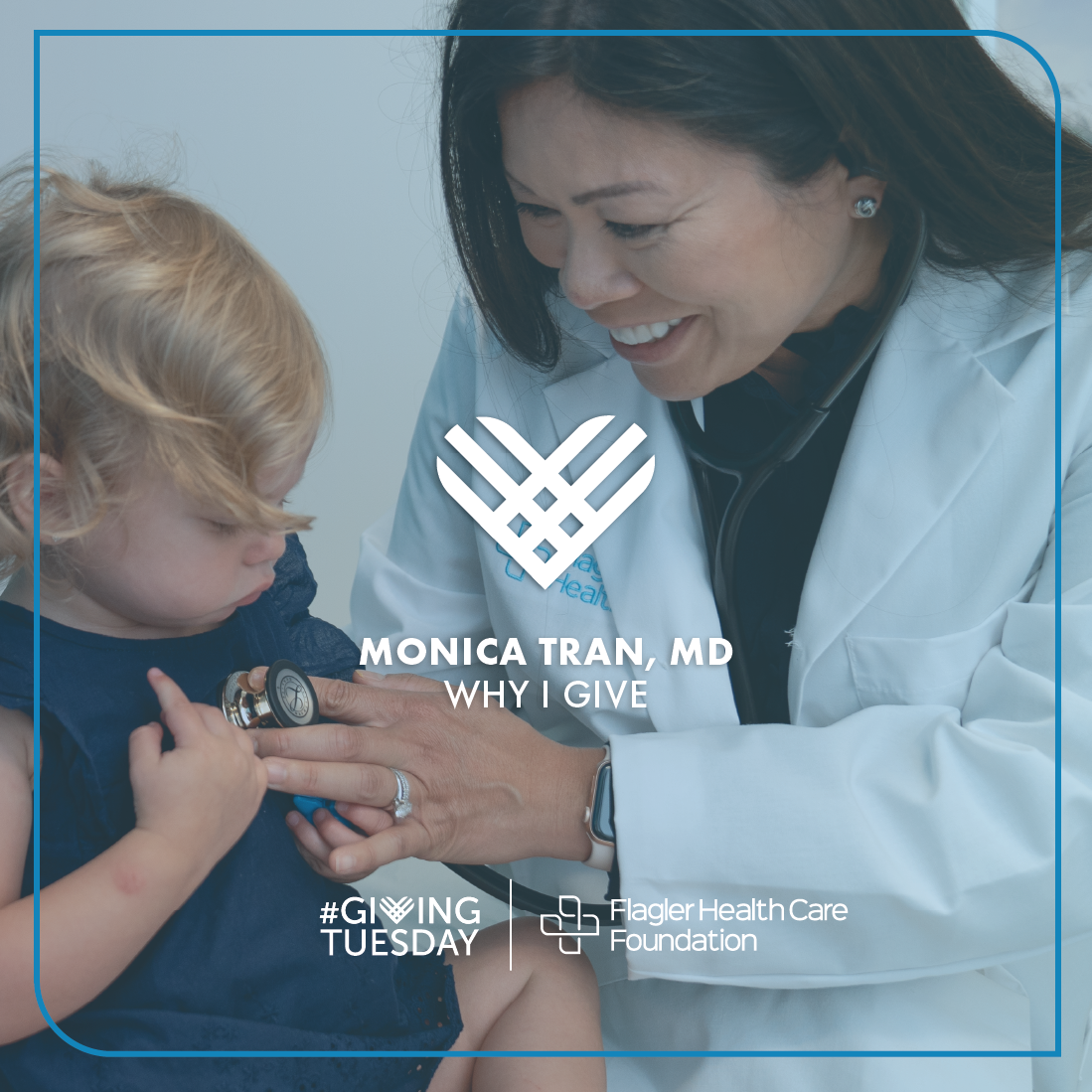 ​"I support Flagler Health Care Foundation because I want to help further the great work that the CAIR Center is able to provide to people throughout the community. I am truly fortunate to be able to support people's mental well-being through my daily work as well as my monetary donations. Knowing that my gift goes toward a common goal of creating a stronger and healthier community brings me a lot of joy." 
- Valerie Duquette, Director of Behavioral Health Services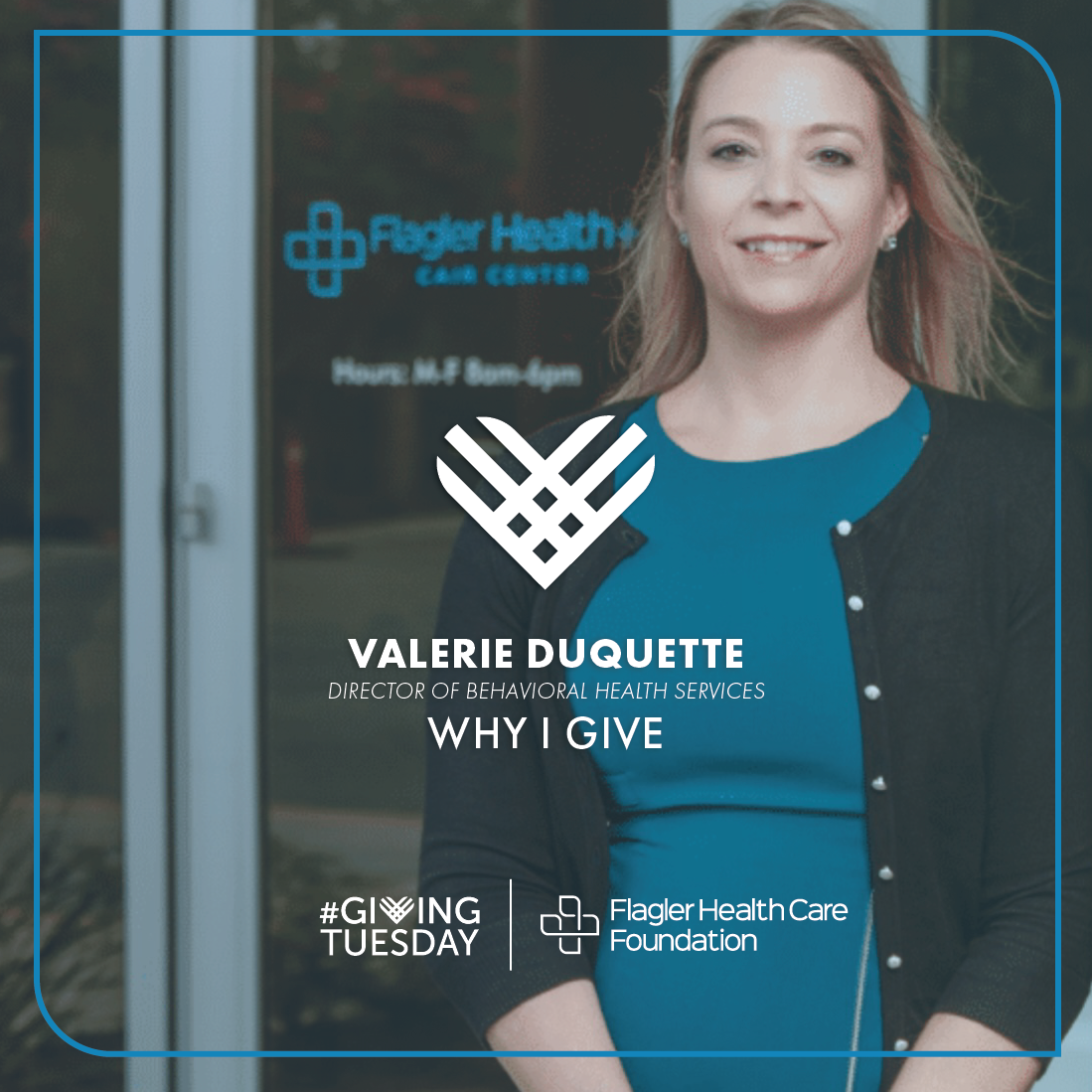 "I give to Flagler Health Care Foundation because I know how vital the Foundation's support is to our hospital. The funds help to provide the best health care to our community, especially in a time of rising cost. I am motivated to give by my love for God and gratitude for the caregivers that work so hard every day. I look at it this way, I am part of this community, and therefore have a relationship with and responsibility to this community. Lasting relationships are founded on a giving heart." 
- Mike Hall, PharmD, MBA, Administrator of Clinical Services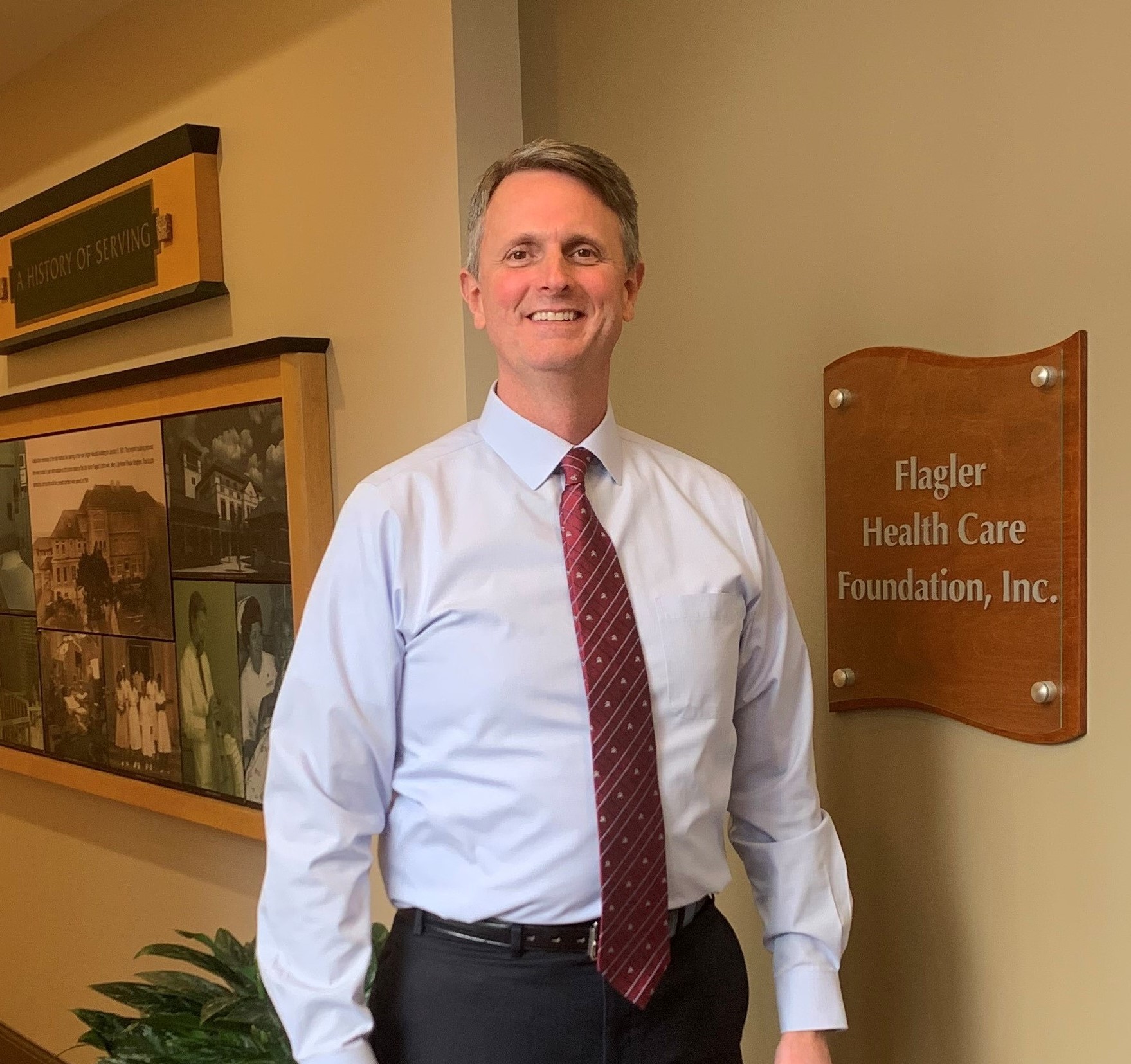 "The reason I donate is truly about giving back to organizations or purposes in which I believe in.  I am thankful to be able to donate to our organization that helps my peers, coworkers and our community in times of need. This act helps to fulfill and show my gratitude in general even through our busy lives."  
- Michelle Paulo, Administrator of Emergency and Specialty Care Services and Behavioral Health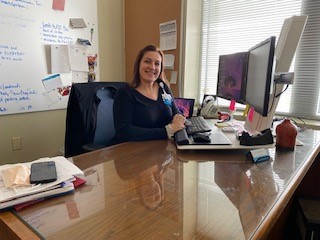 "I give to Flagler Health Care Foundation because I know the support so many programs that help community members in need." 
- Janet Taylor, Administrative Assistant, Foundation and Marketing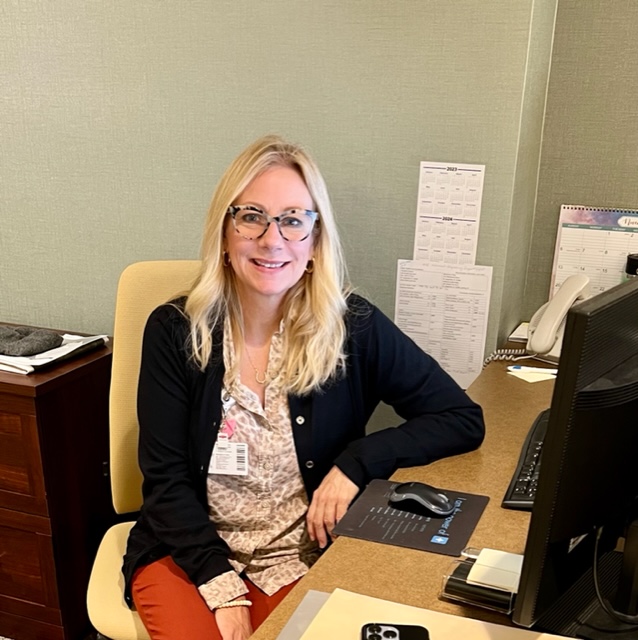 "By supporting Flagler Health Care Foundation, we are taking care of each other." 
- Jill Berry, Chief Legal Council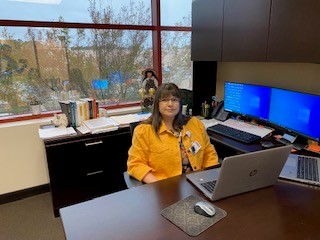 ​
"I love to give to Flagler Health Care Foundation as it gives me an opportunity to serve the community in a more global fashion."
- Erika Cunningham-Regis, Director, First Coast Health Alliance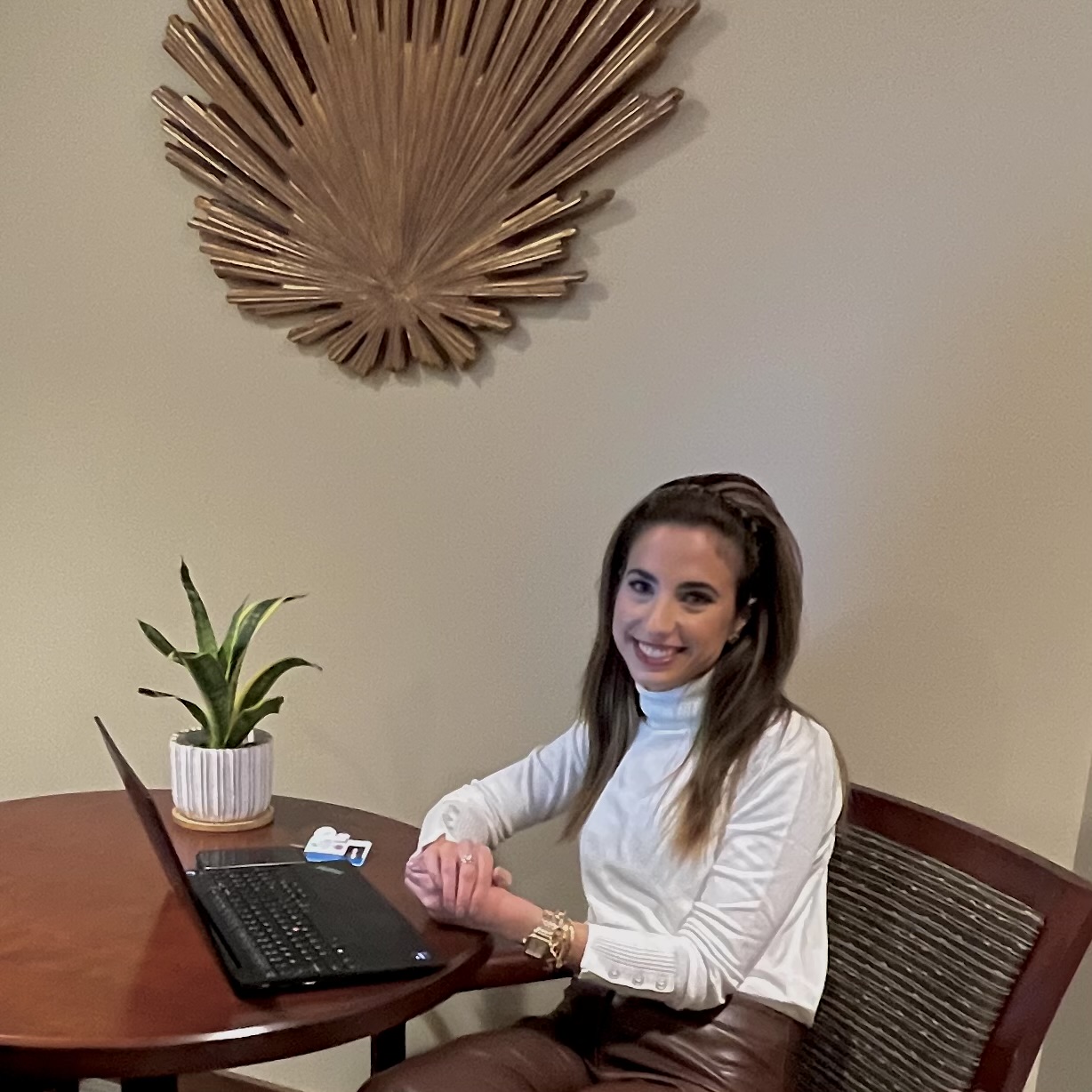 "I support Flagler Health Care Foundation because I believe in the mission, core values and vision of Flagler Health+."
- Gabe Valla, Administrator of Critical Care and Cardiovascular Services